Call for the experts – The Plumbing Expert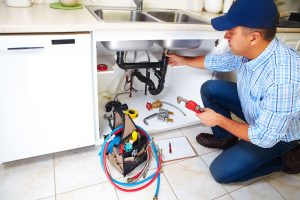 Everything else can wait but when it comes to plumbing problems, it can't wait. Plumbing problems won't wait for you or will see whether you are free or not! Not will see whether you are sleeping or not or busy with your work or not. Plumbing problems can show up anytime, even when you are out for some business. You might have tried a lot of things to get rid of this problem, but each and everything have failed. So now it's time you call for the experts – The Plumbing Expert.
It is not that if you call us in the middle of night or during holidays then you will have to pay us more. The Plumbing Expert services are available to the customers at quite an affordable rate, even if our workers are the best ones for their job still we maintain an affordable price rate so that we can reach out to all our customers. You do not have to worry about our services, as we don't compromise our service. The Plumbing Expert provide you with the best of best services and leave no scope for you to complain about.
What is a water line?
We all probably know what a water line is. How do you think that the water we use in our house reach us? Yes, through pipes obviously, but how do they work. A main line is connected to the main water reservoir and then many subsidiary lines are connected to different household, so that they can receive the water. But these water lines that carry water from one place to other to long distances, are bound to get damaged after a point of time. These water lines need proper maintenance from time to time.
Why The Plumbing Expert?
You might wonder why you must go for The Plumbing Expert services? Well till now you might have tried number of plumbing services but yet have failed to get satisfactory results. We train our workers with modern and improved technology which in turn makes them the experts in solving any kind of plumbing problems. The workers follow all kinds of safety norms while they work on field. The Plumbing Expert services also provide our workers with modernized gadgets to work with, so that they don't face any problems. We keep in mind the needs and the wants of the customer. We constantly keep on doing customer feedback surveys and from time to time go for on sight inspections, to see that whether our services are working well or not.
What services do The Plumbing Expert provide?
The Plumbing Expert services doesn't just end with mere fixing of leakages or other petty plumbing facilities. At The Plumbing Expert, we provide our customers with a plethora of services ranging from fixing mere leakages to fixing of sewer lines, toilets, bath tubs, hot and cold-water line and many more. Interesting isn't it? We provide our customers with a number of services to choose from and pick what they need to. We have diligent workers to work in their different fields who also are experts in their own fields and give invaluable inputs as well as services as and when required. The appliances that you've fit in your new home needs to be checked properly by our experts, before they start showing problems. The workers of The Plumbing Expert services give you such wonderful service that you won't face any problems with your water lines or sewer lines any longer.
How to contact The Plumbing Expert?
As you know that plumbing problems do come in unannounced but that doesn't mean you can't call for help. One call to The Plumbing Expert services and our experts arrive and solve your problems in a jiffy. So, go for it before it's too late!